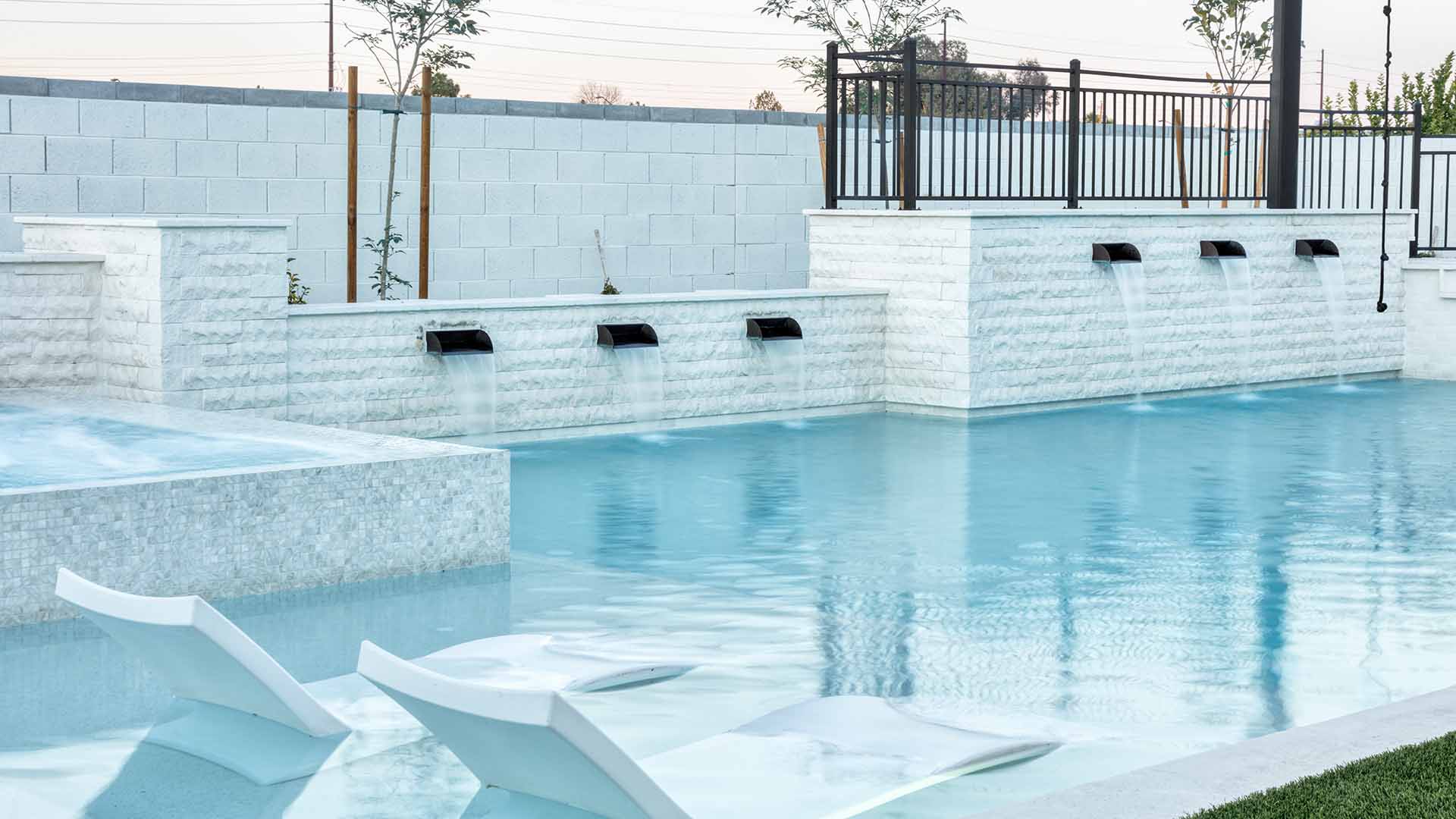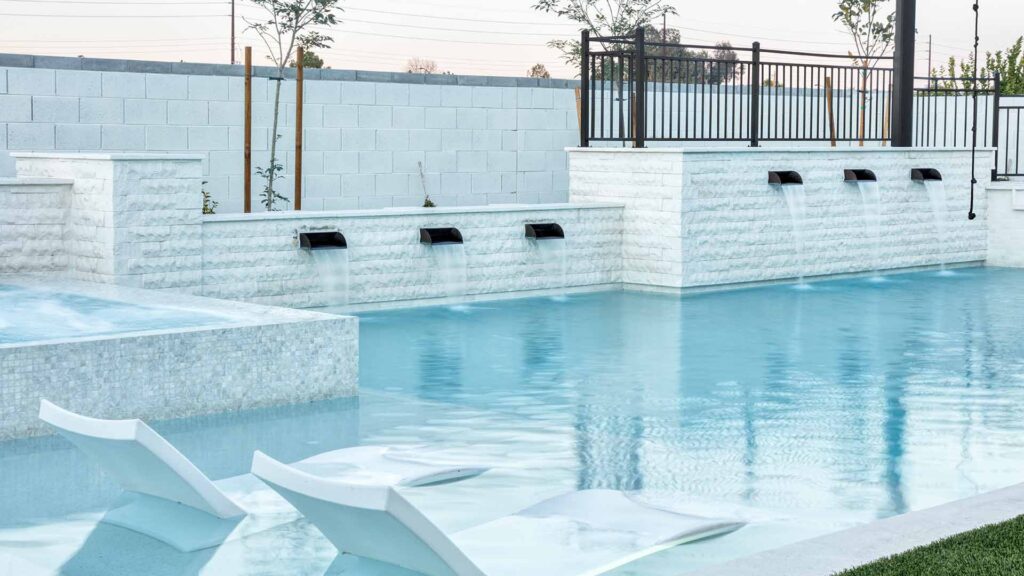 Why Homeowners Love A UNIQUE Pebble Pool Interior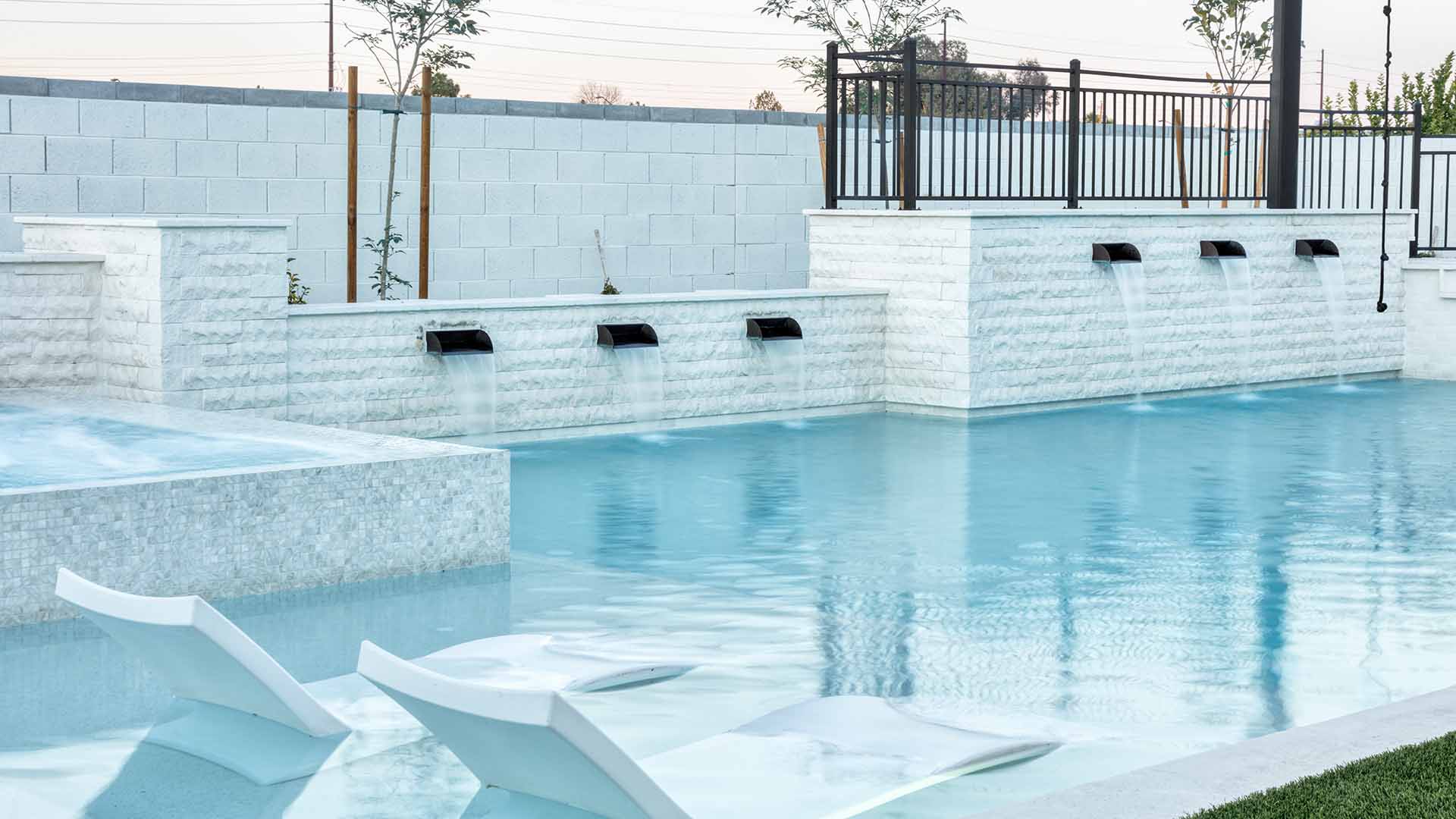 The pebble pool surface is a prevalent choice among homeowners in the Valley of the Sun. And while you might think that your surface material is not a big deal, there are a few things to consider when making a choice. And while several motivations for choosing pebble are related to the pool's visual appeal, there are a few others that could sway your choice right onto the pebble surface bandwagon.
Are There Really Pebbles In My Pool Surface?
Pebble pool surfaces, regardless of the brand name, are all made similarly. The surface is a combination of hydraulic cement and polished stone pebbles. The mixture is shot onto the interior of the pool, much like a plaster finish. But later, the surface is hand-wiped, or water blasted to reveal the top layer of pebbles.
Advantages Of A Pebble Pool Interior
First, a pebble pool surface has a longer life expectancy than most other pool interior materials. So you are getting more for your money when you install the pebble material. And that means a longer life for the pool interior before you need to have it chipped out and replaced. So you are really getting an increase in longevity and cost-effectiveness.
Second, because the surface is non-porous, it does not absorb chemicals like some other surfaces. And even though it might sound odd, the pebble also resists algae growth better than other materials. That sounds counterintuitive because of the pebbles' added surface area and the fact that it is not absorbing chemicals that kill algae. But it is a fact and benefit of the pebble surface.
Finally, the pebble surface offers a bit more grip and stability for those enjoying the pool. Even though the texture feels very smooth on your feet, it provides just enough variation to give a bit of grip. This feature is especially helpful on steps and beach entry ramps.
Multitudes Of Modern Choices
One of the significant benefits of the pebble finish is the array of available colors. Homeowners are always looking for ways to create an impact in their pool or a new and modern look. And the pebble finish offers many options to meet that goal. The colors are vivid and rich, from light grey or white to a very dark blue or even black.
Why Switch To Pebble
All of the advantages discussed above are valid reasons why many homeowners are opting for a new pebble interior when it is time to resurface their pool. Over time, everything wears out, and your pool interior is no exception. After years of use and looking at the same pool, many people are ready for a little change. But the cost of a complete pool remodel can be substantial. Converting the depth, adding a water feature, or enlarging the pool's size will provide a massive visual impact. But they come with a rather large price tag and often some sticker shock. Thrifty homeowners across the valley choose to completely change the look of their swimming pool with a new and bold pebble interior color choice.
As you begin to think about your likes, dislikes, and plans for your new UNIQUE pool, consider all that a pebble interior surface has to offer. And discuss your options with your UNIQUE design team pro to decide if a pebble surface with a bold color will create the modern look you want for your new pool. Call 480-969-1911 or click here to schedule your free design consultation.