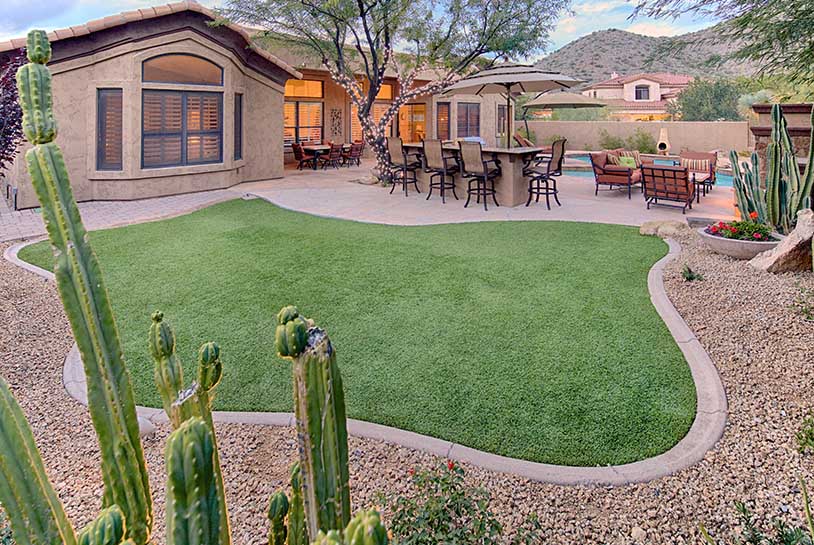 Important Landscape Tips For Your Rental Property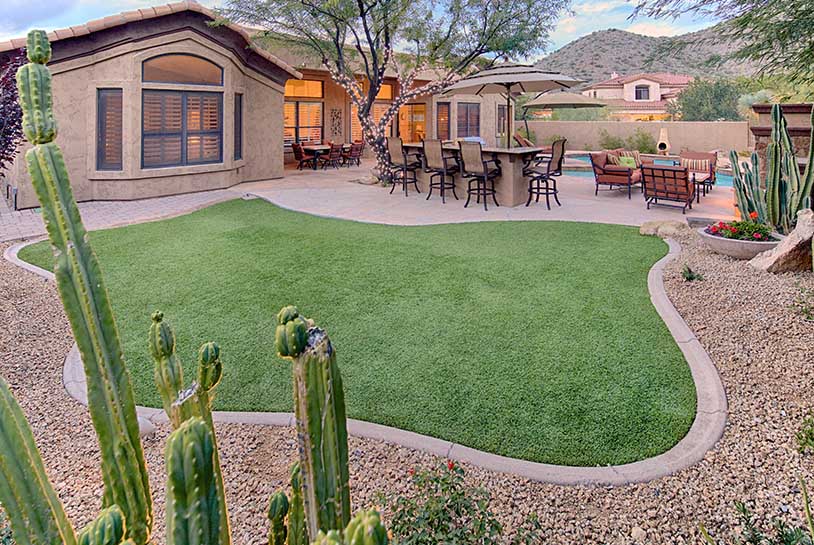 As a rental property owner, you are continually facing a balancing act between over investing and lack of appeal to potential renters. And one of the most critical areas for instant curb appeal and renter interest is the landscape. Phoenix area properties need to have attractive and functional outdoor living spaces to attract the best renters and justify the highest rental income. But you are also faced with finding ways to protect your investment in the landscape and outdoor living space. So we have compiled a couple of tips that will help you keep your rental property looking great and bringing in the rental income you deserve. For more information about updating your rental property's outdoor space, call 480-969-1911 to set up a free consultation with a UNIQUE design team professional.
Add Functional Living Space…Outdoors
Phoenix is a UNIQUE rental market because of the fantastic climate we enjoy throughout the year. Renters, especially families, want to have an outdoor space to enjoy in addition to a great inside living area. Such outdoor living features like a built-in BBQ, covered seating area or outdoor dining area are huge selling points. These investments will take your property to the next level and allow you to charge substantially more for your rental. And when asked about the rate, you can point out that in addition to the interior square footage, your property offers an additional 500 square feet or even 1,000 square feet of usable outdoor living space.
As you plan the addition to your rental property's outside living space, consider using pavers for a much more upgraded look than standard concrete. The color, texture, and variable patterns of pavers add a custom look that cannot be achieved with plain, grey concrete. Renters will enjoy using the space for entertaining, relaxing, and enjoying quality family time. And the custom look is sure to catch potential renter's attention and make your property stand out as they decide where they want to live. This small upgrade can be the difference between a waiting list to rent your property and months of vacancy between renters.
Add Features, But Not Work For Your Tenants
As the rental property owner, you worry about protecting your investment in your landscape and outdoor living areas. You know that renters will like the benefits of beautiful patio space, garden, and lawn. But the questions that concern you are about their willingness to maintain these areas properly. So as you plan for your upgraded rental property landscape, consider your choices for low maintenance or no maintenance features. Your UNIQUE design expert can assist you in selecting plants, materials, and features that will significantly increase your property value and appeal to potential renters without creating endless hours of maintenance and work.
A nice lawn is one of the features that families with small children and pets look for in a rental property. But as a homeowner yourself, you know that there is a substantial amount of work required to have a lush and attractive lawn, unless you know a secret. And that secret is artificial turf. This lush surface provides the perfect allergy-free place for children and pets without weekly care. And when renters are paying for utilities, they will appreciate not spending a fortune on the water to keep the grass green during the heat of a Phoenix summer. This product is a win for you as the property owner because you know it does not require maintenance that the renter might or might not provide. And renters love the year-round usable space without the hassle of mowing, watering, and overseeding.
Plant selections are another tricky consideration for rental properties. Again, you want visual appeal but low to no maintenance. If your property is ideal for a young family, you will want to carefully consider the use of cacti, agave, and other potentially dangerous plants. But if you are focusing the property on adult-only tenants, a desertscape is the perfect way to provide beauty and interest without creating weekly maintenance issues. To learn more about selecting the ideal plants and features for your rental property landscape, call 480-969-1911 to schedule an appointment with a UNIQUE design pro. Our goal is to help you create the perfect outdoor space and curb appeal to maximize your investment and return from your Phoenix rental property.