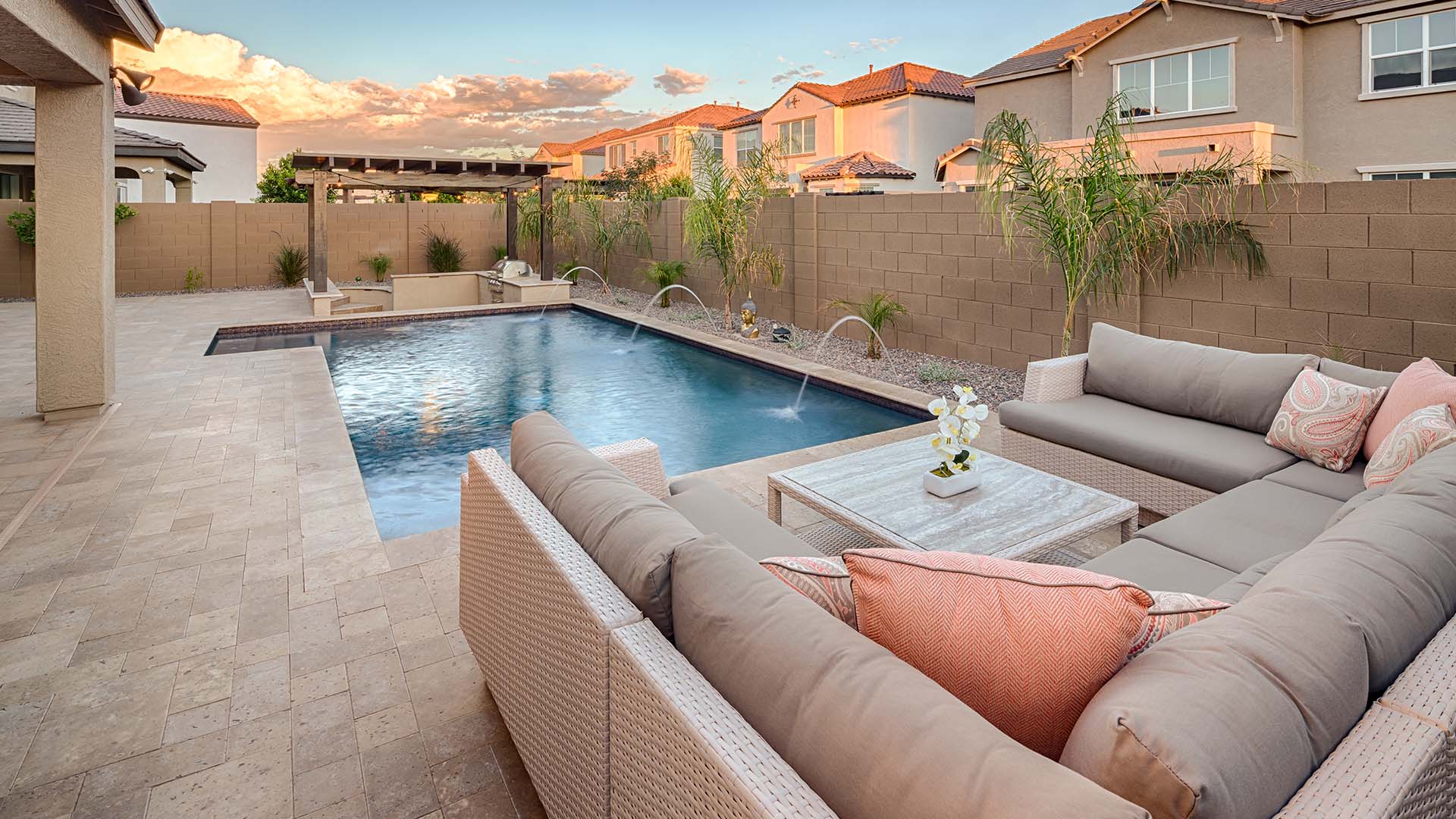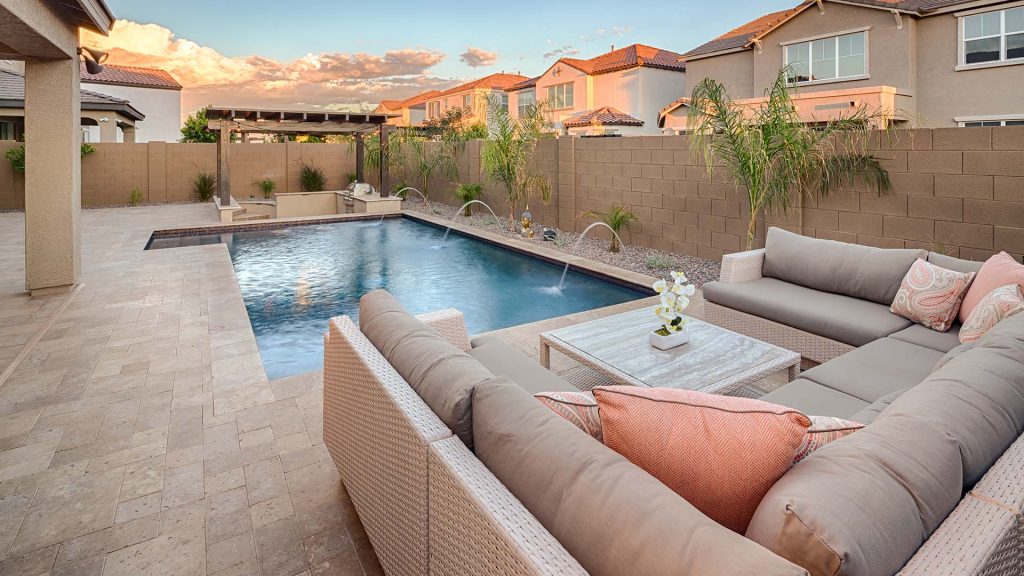 Six Factors To Consider When Planning Your UNIQUE Outdoor Living Space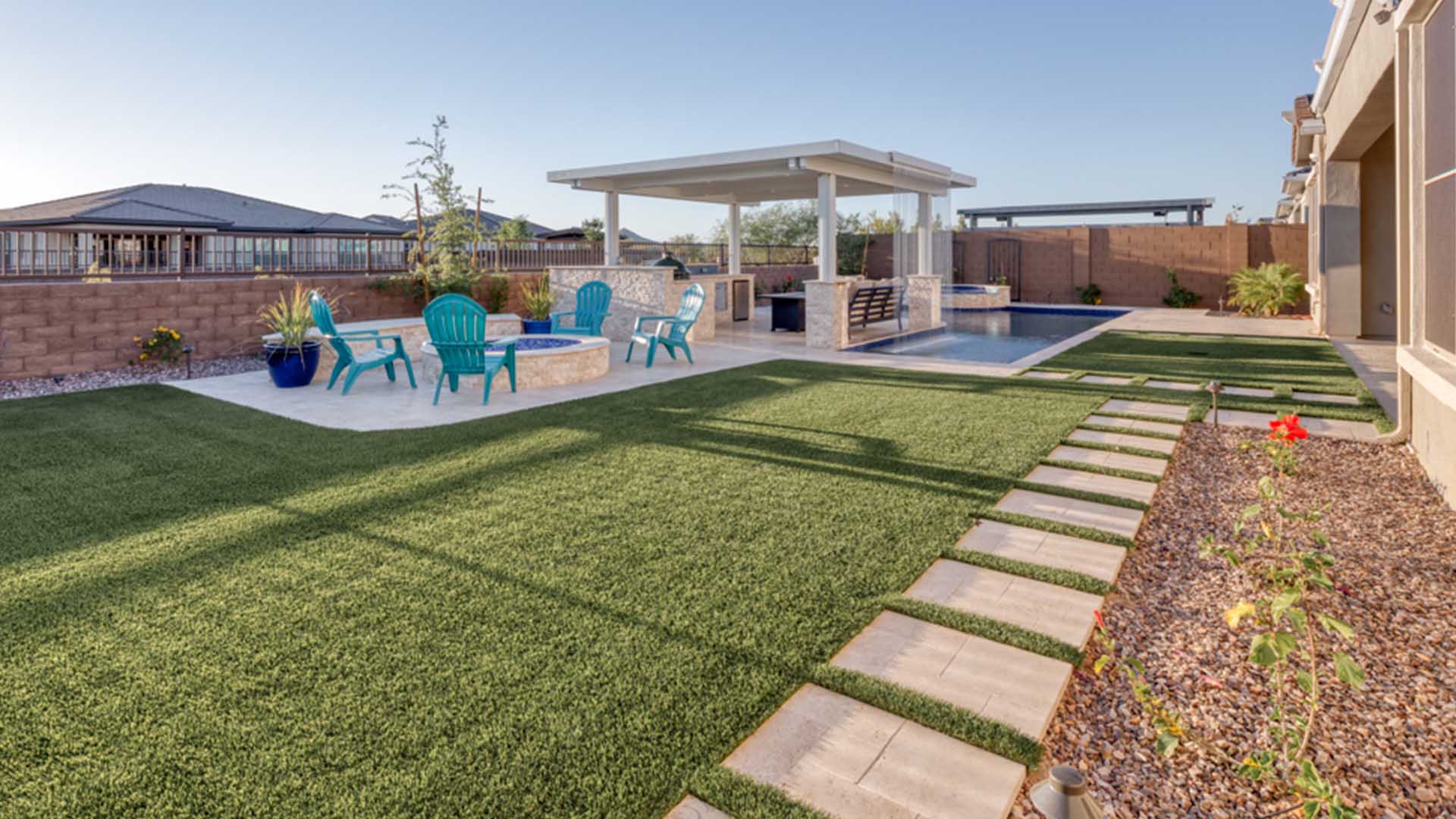 If you have decided that your yard is ready for a few updates or even a major overhaul, there are several factors you need to consider. But the first and most important call that you will make is the professional who will guide you through each step of the planning, design, and construction phases of this project. You will not make another choice or selection throughout this process that will dictate the project's success or failure more than the team of pros you choose. At the UNIQUE Companies, we bring decades of hands-on experience and expertise to each project. From the owner's experience as a civil engineer to the decades of successful projects completed by our team of craftsmen, our knowledge and skill are the foundation for our company's stellar reputation and our collection of prestigious awards and recognition. Call 480-969-1911 or click here to request a free initial consultation with a UNIQUE design professional.
The Family Factor
As you are preparing to meet with a UNIQUE design pro, it is vital to think about your family and how they will use your new outdoor space. At a minimum, list each person in the family, their ages, and any outdoor activities that they enjoy or participate in regularly. This information can help create the list of goals for the space and determine priorities for various features. And don't forget to include any pets that will have access to the area. This can be helpful in plant selections and other safety considerations such as pool fencing or water feature locations.
Existing Conditions And Concerns
No one knows your yard as well as you do. And if there are any issues or concerns like an area that floods, or a space that needs more large plantings for added privacy, this is the time to address them. Our designers will look for any signs of issues like water or wind damage. But your input to point out any obscure problem will help us create the best possible outdoor living space for you and your family. This can also be an excellent time to provide a list of plants you especially like or dislike. And if you don't know these plants' names, create a series of pictures on your phone to show to your designer.
The Goals Of Functions For Your Outdoor Living Space
At the beginning of this process, you can consider this your wish list. Think of all the ideal times that you would like to enjoy your outdoor space. It could include an outdoor kitchen for BBQs and pizzas from your wood-burning pizza oven, a large area to entertain guests or a quiet space to relax and read a good book. Also, think about some of your hobbies. Do you enjoy swimming, water aerobics, flower gardening, bird watching, sunbathing, or tailgating? All of these are activities that the UNIQUE team can incorporate into your ideal outdoor living space.
The Character Or Theme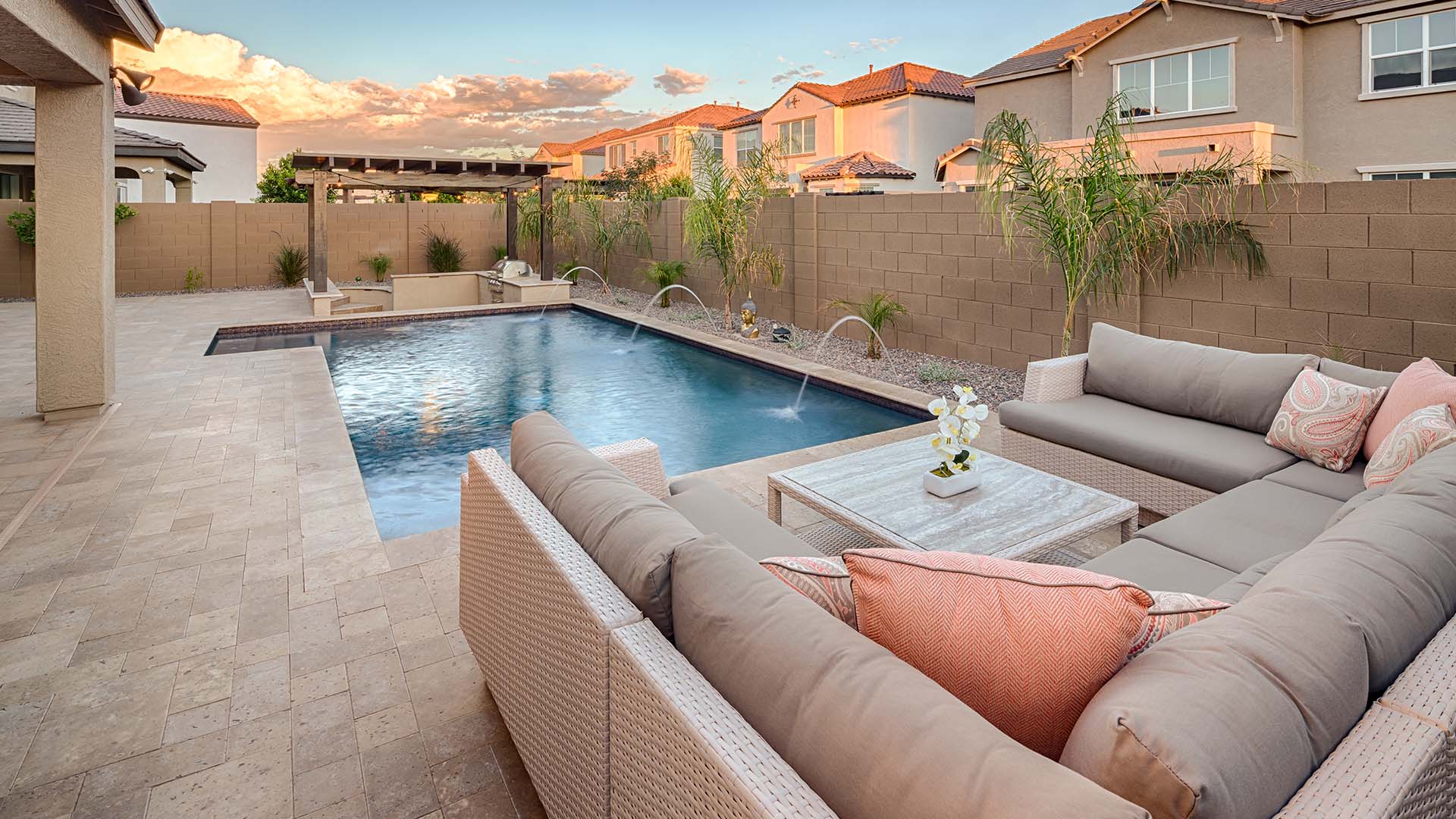 Not every homeowner will have a predetermined theme or desired character for their new outdoor space. But it is helpful to know if you lean more toward contemporary clean lines, the curves and softer shapes of the southwest, or very traditional geometric shapes. This is also when you can express your personality a bit more with a tropical theme, a desert-scape, or something very floral and traditional. Even if you are not sure how to categorize your taste, let your designer know what you do and don't like to create a look pleasing to your eye.
Your Budget
It can be challenging to estimate your budget for a landscape renovation. But the more honest you are with your designer, the more we can accomplish within your budget. In some cases, the project can be done in stages to let you make the most of your current budget while still planning for future additions. Extensive features such as a pool or ramada would be constructed in the initial project to eliminate damage to other components in later phases of the project.
Having defined lists and information regarding these aspects of your landscape project will allow your UNIQUE design pro to provide you with all of your options to create your perfect outdoor living space. Call us at Call 480-969-1911 or click here to set up your appointment.