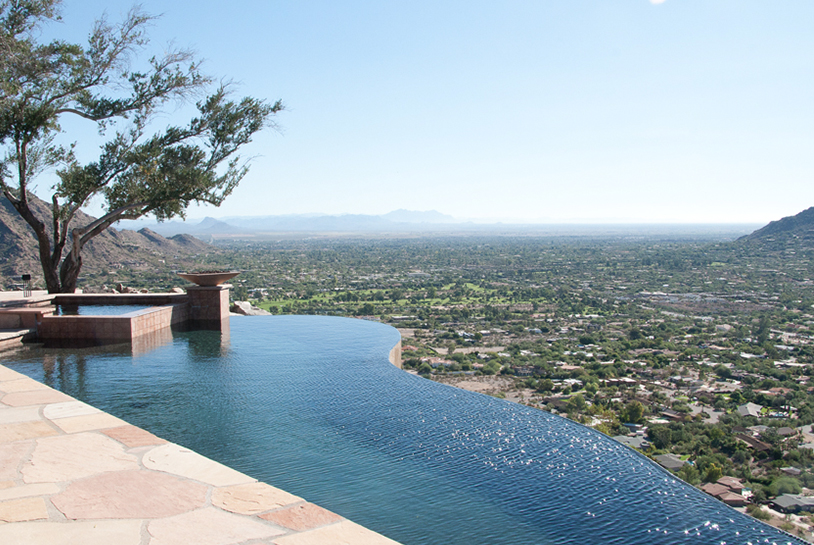 UNIQUE Swimming Pool Trends To Look For In 2021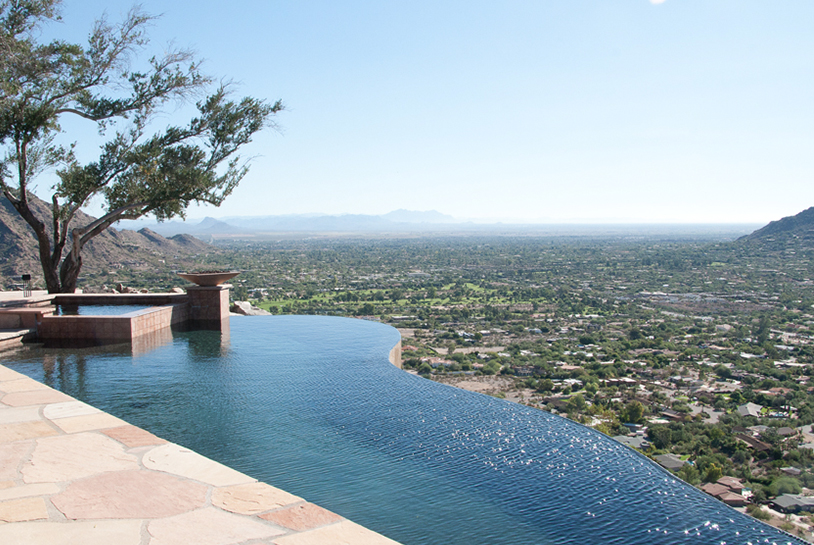 This year has been the year of the unexpected. No year has even presented the world with so many challenges and hardships. But it has also reminded many people of some fundamental lessons. Family and friends are the real treasures of this world. Having a relaxing and safe place to spend time with family and loved ones is paramount. And for Phoenix homeowners, that means having a fantastic outdoor living space that features a UNIQUE swimming pool with all the latest features. Some of the hottest trends we expect to see in 2021 are listed here to help you determine what features you want in your new pool and which ones you absolutely can't live without.
Good Things Come In Small Packages
In the past, homeowners with small yards were often satisfied with an above ground hot tub tucked into the backyard. And some were ok with the idea of no water access at all. But after this past year, the trend for homeowners with little outdoor space is a pool that is also on the smaller side. Some call them Spools or cocktail pools. But here at UNIQUE, we simply call it a custom pool that is professionally designed and built to fit your yard and your wish list perfectly. Our team of design pros is here to guide you through every step of the planning and design process. Then our crew of experienced craftsmen arrives to turn your dream into reality.
Light Up The Night
When you are ready to enjoy your swimming pool for the evening, what could be more fun than LED lighting to add to the ambiance and serenity of your outdoor oasis. In Phoenix, the weather is warm enough to enjoy your pool after dark for the majority of the year. So why not add LED lighting for a splash of color? Ask your UNIQUE design professional to show you your options and explain how our team can incorporate lighting throughout your outdoor living space and swimming pool.
Shear Descent Water Features
There is a sense of calm and tranquility that fills a living space with a Shear Decent water feature. It adds the peaceful sound of moving water to block out the street noise and the hectic thoughts from your busy day. Just one glance at the wall of cascading water, and you will be mesmerized into a sense of serenity. And when you include LED lighting to this fantastic water feature, the display becomes almost magical.
A Lazy River For The Lazy Days Of Summer
Many pool builders will claim that Lazy Rivers are a new feature in the residential pool industry. But that is not the case for the UNIQUE Company. Our team has been creating breathtaking lazy rivers for our customers for years. Thanks to the expertise and engineering degree of Chris Griffin, the owner of the UNIQUE Companies, we can complete the entire design, engineering, and construction process of your new lazy river pool in-house. And have it ready for you to enjoy as the weather begins to warm up in the spring.
As you think about what 2021 could bring, imagine spending the spring, summer, and fall enjoying your new UNIQUE swimming pool with family and friends. Days spent floating down your private lazy river, afternoons spent relaxing and watching your new shear descent water feature, and nights enjoying the radiant colors of your LED pool lighting and the new lighting throughout your outdoor living space. To begin the process now, so that you are ready to jump into your pool on that first warm day in 2021, call 480-969-1911 or click here to set up a free consultation with a UNIQUE design professional.