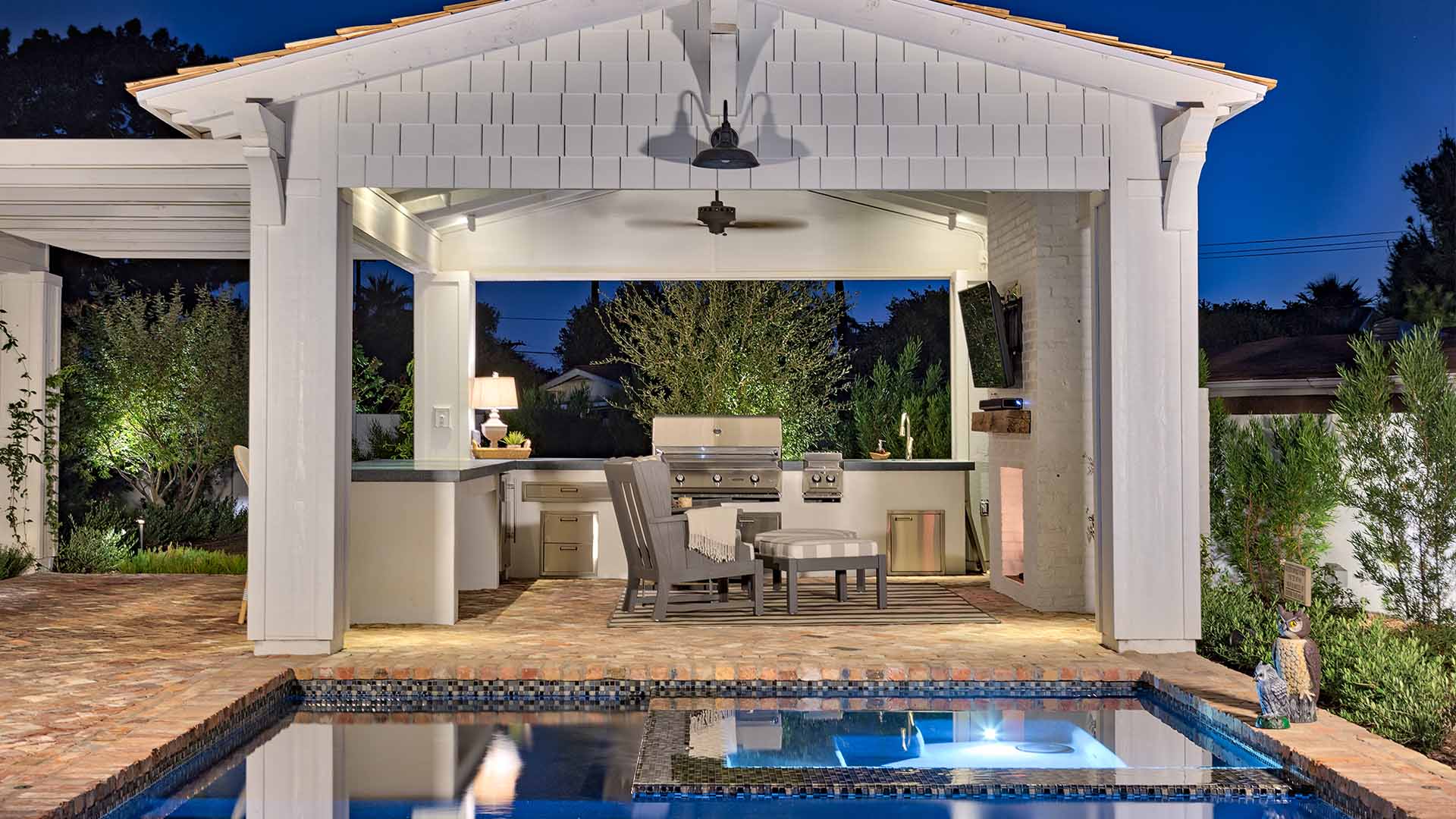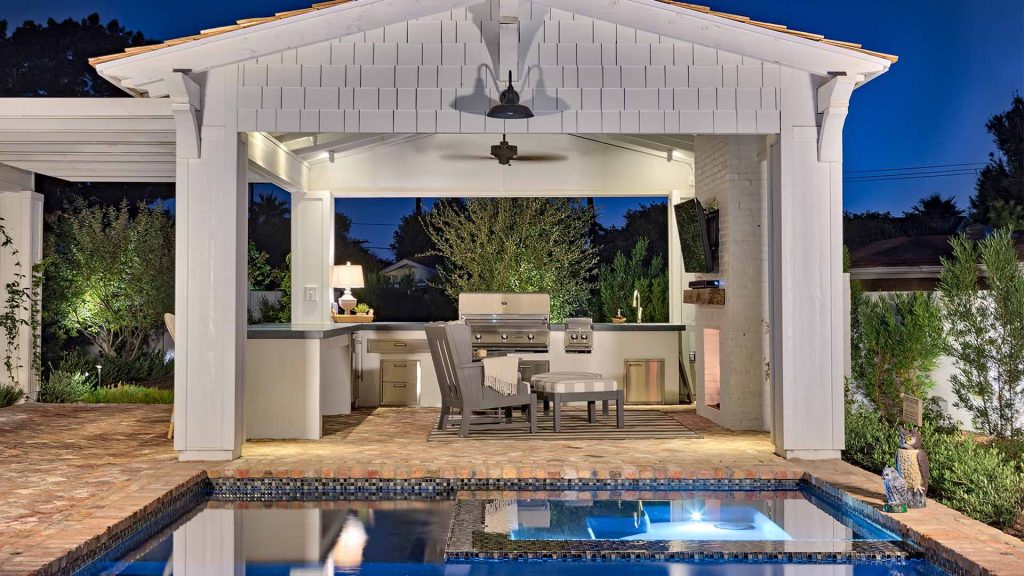 How To Get Ready For A UNIQUE And Enjoyable 2021
As we reach the one-year point in the global pandemic, no one knows what to expect for the summer of 2021. We all hope that it surpassed last summer by leaps and bounds. But we all know that the world has changed in many ways. From safety concerns to financial concerns, this summer is likely to be as UNIQUE as last summer. But we hope in a more positive fashion. And right now is the time to begin thinking and planning for a fabulous summer with your family and friends. And in the Phoenix area, that means getting ready for some great times enjoying your outdoor living space and swimming pool.
It will Be Hot Very Soon!
It is easy to ignore your pool and all of its old flaws and deficiencies over the winter months. But as soon as the weather warms up, your swimming pool will be the hub of your outdoor activity. And with the potential to be doing more staycations and less travel in 2021, you and your pool deserve some updates and added fun features. But now is the time to have the work done so that your pool is ready to enjoy on that first day over the 100-degree mark.
A Face Lift For Your Pool
Think about resurfacing if the interior of your pool is worn, damaged, or has lost its visual appeal. Older pools were traditionally surfaced with plaster. More modern surfaces include stone or tile to add to the pool's impact and the longevity of the interior. You might also want to add waterline tile to make cleaning the pool walls as simple and stress-free as possible.
Added Fun And Beauty
When it comes to adding visual impact and beauty to a pool, nothing can compete with a water feature. The UNIQUE team offers a wide array of choices, from natural stone waterfalls to more modern water scuppers and even deck jets that shoot a water stream into the pool. And when you add a lighting or fire feature, the impact and interest double.
Something For The Family To Enjoy
Many families with small children are concerned about the safety of a swimming pool. But with the heat in Phoenix, there is always the desire to cool off while playing in the water. Finally, we have a solution that both parents and kids will love. A splash pad is a water feature that is child-safe and parent-approved. These play areas recycle water through a pumping system much like a swimming pool, but there is no water depth to create a drowning hazard. The water flows down the play deck's drains and is recirculated through the jets and water features for countless hours of fun for kids of all ages. And parents never need to worry about smaller children accessing the water holding tank as it is buried underground.
A Place To Relax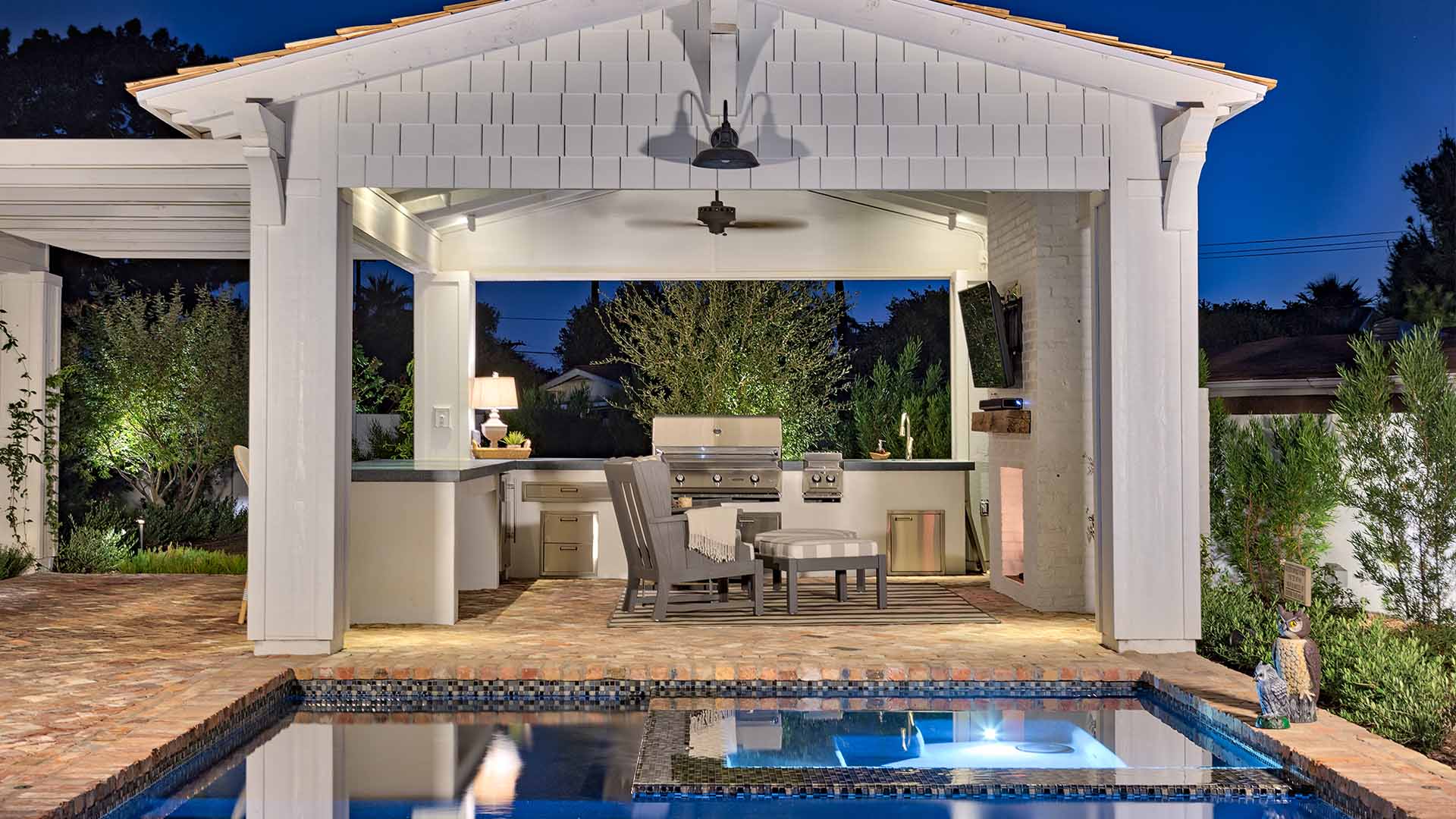 After all the fun in your pool or at the splash pad, your family is sure to want a place to relax in the shade. A ramada offers that casual and relaxing feel that you want while creating loads of functional space. Think of the great room inside your home and then apply that same function to your ramada. It could contain your outdoor kitchen and dining space, lounge chairs for relaxing, and even media devices like a big screen TV for watching movies or the big game in surround sound. The sky is the limit! Actually, the roof is the limit so that you are protected from the heat and the sun while enjoying your outdoor oasis.
Time To Putt Around
After a dip in the pool and a nap in the ramada, grab the entire family for some fun on your UNIQUE putting green. Our team can recreate your favorite green from around town or one that challenges the pros each year at one of the world's famous courses. And when you are not putting, the space provides an eye-catching lush green surface that never needs to be watered, mowed, or weeded. It's the perfect addition to any backyard.
To learn more about adding any of these great features and functional spaces to your Phoenix property, call 480-969-1911 or click here to complete an online consultation request. A UNIQUE design pro will meet with you to discuss your dream outdoor space and determine how we can turn that vision into reality. But contact us today so that we can ensure that your project is completed in time for you to enjoy it with family and friends this summer.