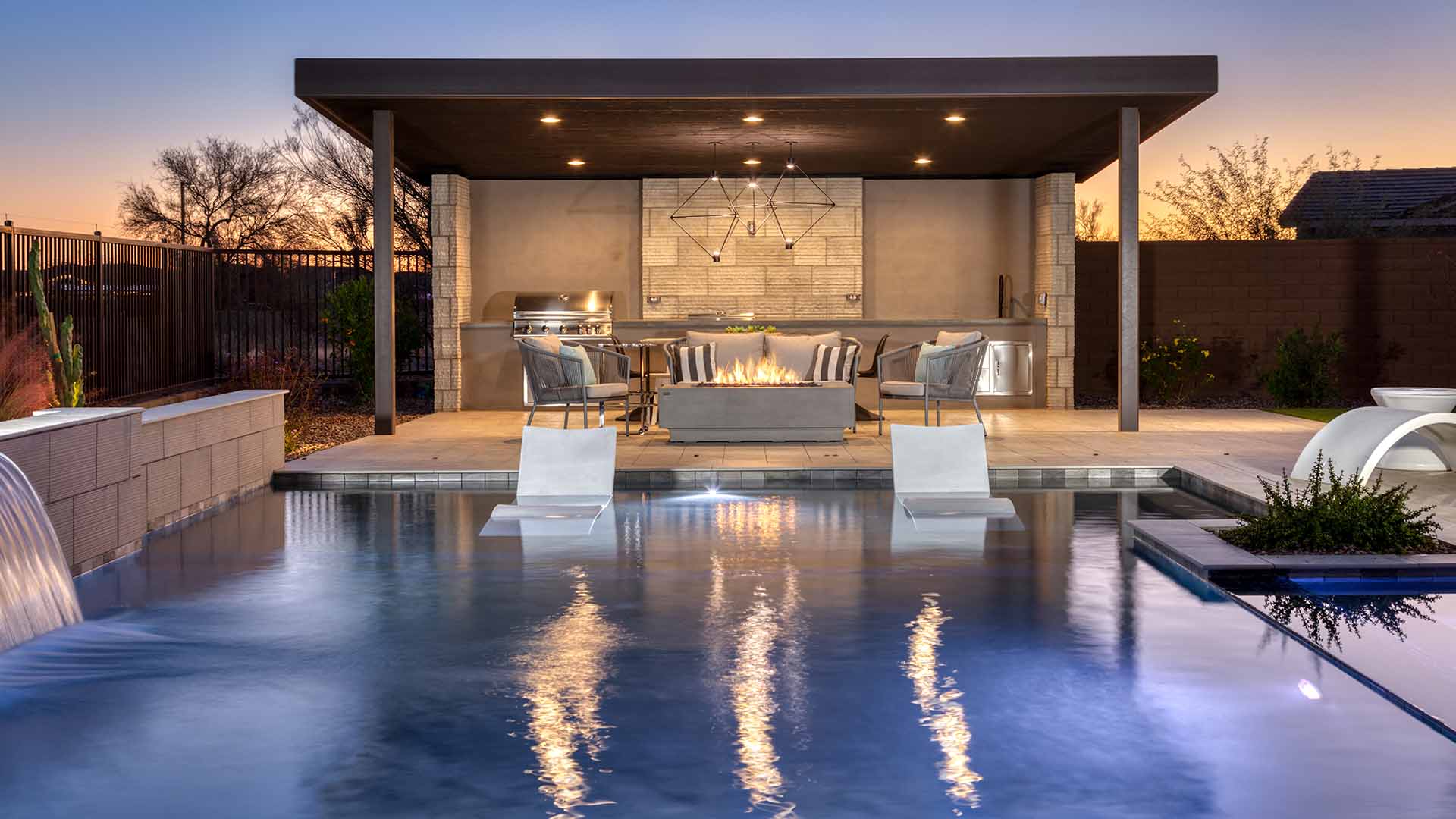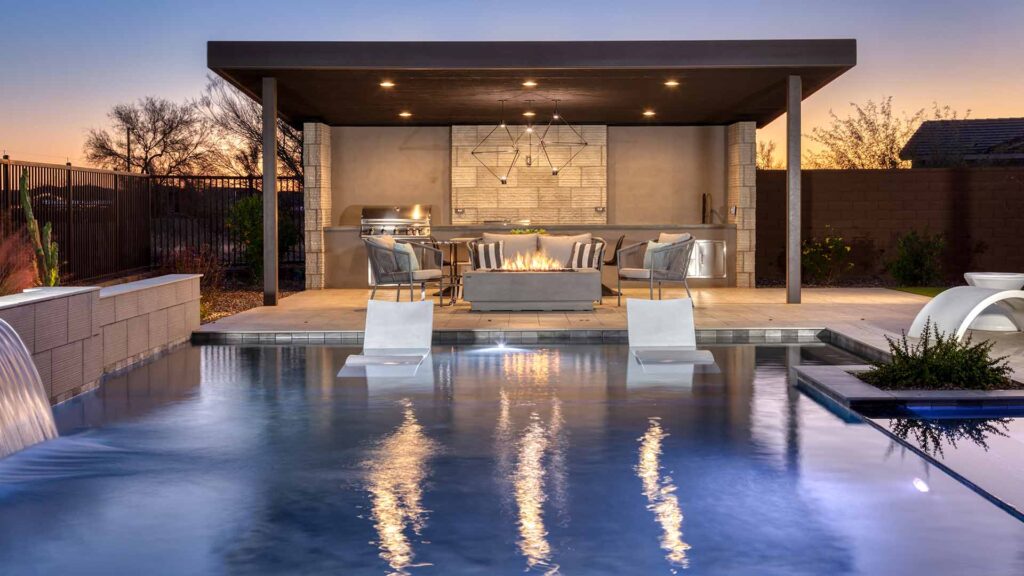 A UNIQUE Perspective On 2021 Swimming Pool Trends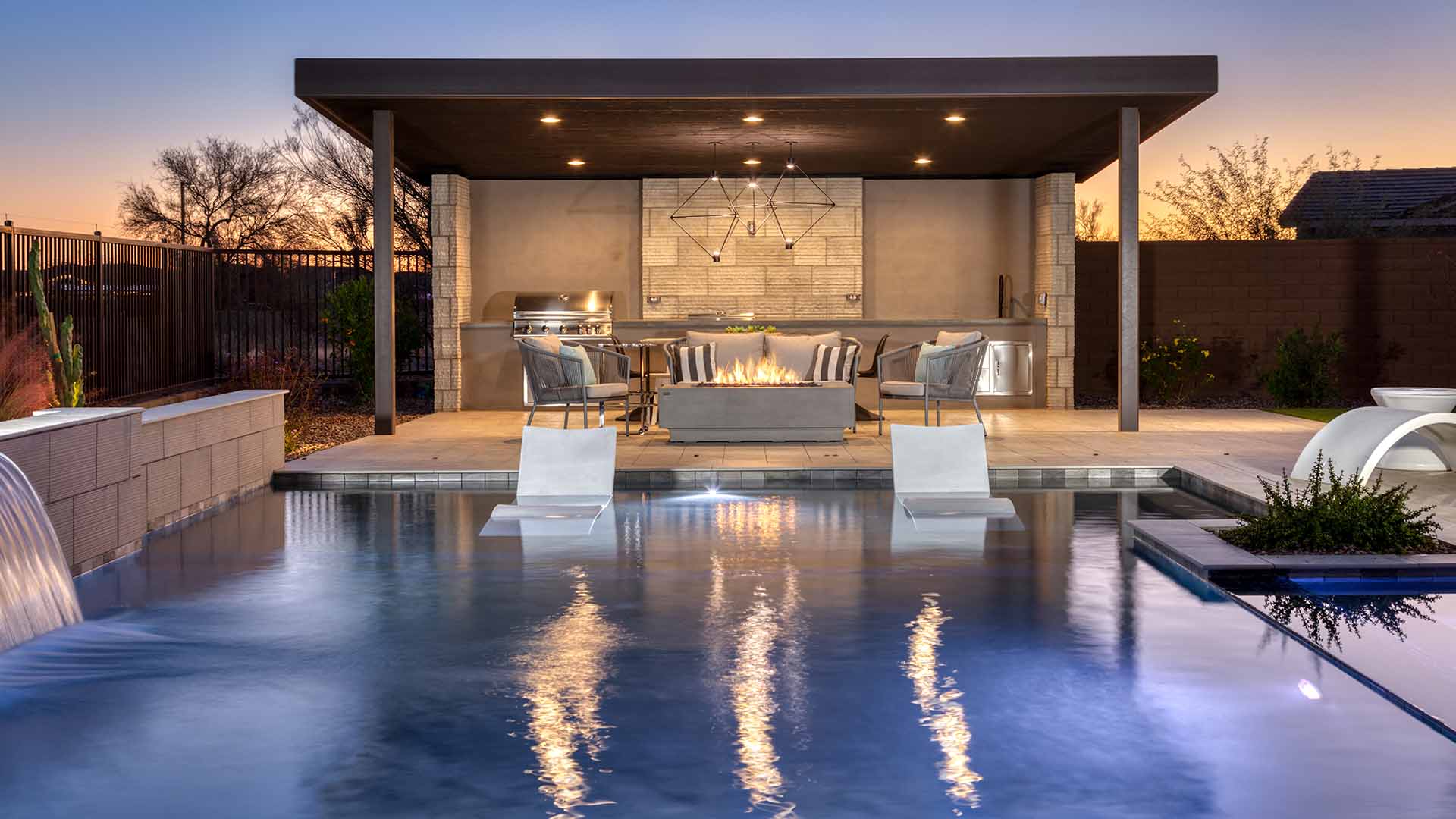 You can't look forward to the trends of 2021 without taking a second to examine the lessons of 2020. And the biggest one that most people learned very quickly was that home should be your haven. You need a place that you and your family can enjoy for an extended period of time, like a year of no travel, periodic stay-at-home requests/orders, and social distancing that eliminated many recreational activities. Your home needs space for everyone to find some alone time, and entertainment that can measure up for more than a day or two is a must. And if you can get some exercise in the process, then the value is increased even more. And the 2021 swimming pool trends are all aimed at meeting these new must-haves for Phoenix homeowners.
Not Just A Pool- You Need A Pool With WOW!
Having a swimming pool is not enough these days. Your swimming pool needs to be able to captivate everyone's attention, from the video game champion tween with no attention span to the often disinterested teen. And to be honest, parents need to be able to discover some fun and relaxation too. Enduring the new stresses of togetherness, working remotely, and pinch-hitting as a teacher and coach take their toll.
This year's must-have features include:
Tanning Ledges or Baja Steps- these big shallow ledges are great for a teen to tan, parents to entertain toddlers, or a place to put in-pool lounge chairs.
Sports Capabilities- most pools have a sleeve or two in the deck to accommodate a volleyball net. But they rarely saw any use. However, after a few months in the house together, everyone is ready for some competition and activity. These sleeves also accommodate a basketball hoop for hours of fun playing horse or spelling out any other word of the day.
Swim-Up Bar- spending hours in the pool is a great way to work up an appetite. And a swim-up bar is the perfect way to integrate your outdoor kitchen and pool. Everyone can remain outside and refrain from tracking water and dirt into the house but still access snacks, meals, and cold drinks.
A Slide- nothing provides as much long-term entertainment as a water slide. Kids of all ages love the race up the steps, in a safe and orderly fashion, of course, and then zipping down the slide and into the refreshing pool.
Deck Jets- turning your swimming pool into a giant fountain is sure to add to your family's fun and entertainment. Deck jets are installed around your pool to create dancing streams of water to entertain everyone in the pool, as well as anyone lounging on the deck taking in the show. And these jets can add some WOW at night when accompanied by the latest in LED lighting.
Add Some Wow Factor For After Dark
Summer evenings are often filled with trips to the mall or a movie. But in 2020, kids and parents had to find a new way to occupy the evening hours, at home, together. And that added to everyone's stress level after just a few short weeks. So don't forget to include some evening WOW factor to your pool this year. The favored feature is a fire and water combo. Maybe it is the fact that each element is captivating, or perhaps it becomes more fun when you have the ability to control natural elements and mix fire and water. But regardless, everyone seems to be looking forward to chilling out in the pool at night to watch the fire and water feature do their magic.
Complete Pool Automation
With all the new health concerns in 2020, many pool owners learned a lot about pool care and maintenance. In some cases, the pool guy could not make his weekly visit. In other cases, with exponential use of the pool and spa, extra care and chemicals were needed. And even though everyone was home most of the time, no one wanted to be the one to go out and sweep or brush the pool. The solution to relearning high school chemistry and working on your tan while scrubbing the pool is automation.
Today's pools can do just about everything for themselves if you have the right equipment and technology. From in-floor cleaning heads to automatic sanitization, your pool can take care of it all. And if you are a techie with a home automation system, you can have all of your pool systems integrated into your existing platform. But the secret to this one-stop shopping for pool care and service is preplanning.
To learn more about the automation and WOW factors you can include in your new UNIQUE swimming pool or have added during a pool remodel project, click here or call 480-969-1911 to schedule a free consultation. The UNIQUE team of designers brings over a quarter of a century of experience and expertise to the table. And our team of expert pool builders has been bringing our client's dreams to life for decades. We can all agree that 2020 was challenging, but fortunately, it is over. And you can take the lessons you learned last year and apply them to 2021 to make it a far better year, and one that will include many hours in your new UNIQUE swimming pool.